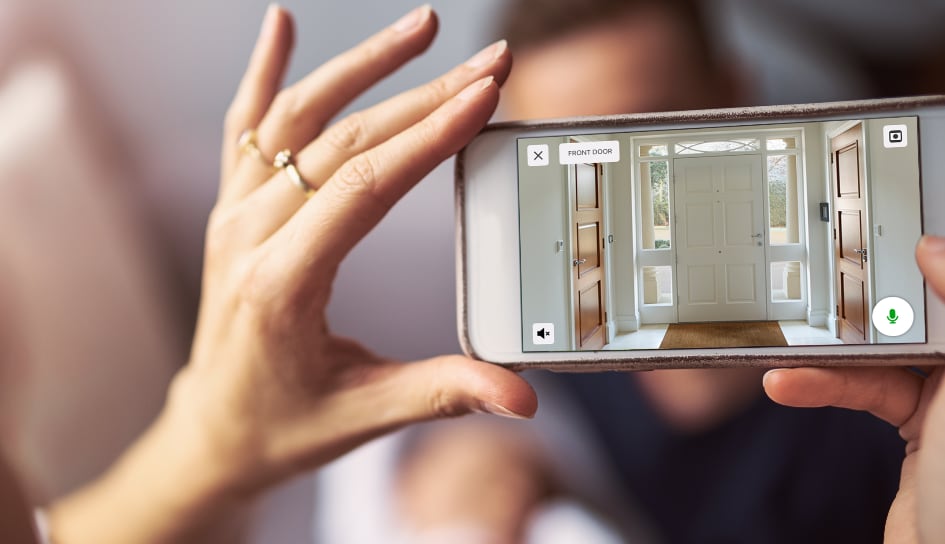 Are Smart Locks Worth It In Trenton
Do you often think about replacing your locks? In past times, you just had to go with ordinary deadbolts or handle locks. However, if you want the most high-tech, you should install a smart locking solution that has the ability to integrate into your home security system.
But are smart locks worth it in Trenton? Or is this an example of throwing your money away on overly complicated products?
Traditional Locks Vs. Smart Locks in Trenton
When evaluating entryway locks, you will find plenty of possibilities. With that in mind, you will discover the majority of entryways are secured by either a keyed deadbolt or a locking handle, a deadbolt with keypad, or a smart lock. Operate a standard deadbolt, and the metal bar extends into the strike plate on the frame. The bolts have the option of being a door handle lock that's spring-operated, which means the door is more difficult to force open with a an instrument such as a crowbar. If you don't want to mess with a key, you can install a touch-pad solution that triggers the bolt with the use of a 3-4 button pin code.
Smart locks are interlinked systems that serve as a modern substitution for your ordinary handle and deadbolt locks. In the same fashion as a push-button deadbolt, you use a numerical PIN to open the door. However, when using a smart lock, you get to link up to your Wi-Fi or home security system to do more. Through a smartphone app, you have the ability to:
● Remotely lock and unlock your door
● Create unique PIN numbers for family members and friends
● Receive a phone text when your door is unlocked
● Create limited-time PIN numbers for occupants
In Which Circumstances Are Smart Locks Worth It In Trenton?
If you are considering the addition of a couple smart locks as substitutes for traditional locking systems, you might be undecided on whether they are worth the effort. It would be convenient to operate your locks from work, but it really depends on the make or model of how well they work. When going with a stand-alone unit, make sure that your smart lock comes with 128-bit encryption and has a smartphone app that gets regular updates.
However, the real advantage of a smart lock comes when you link it to your home security system. Now you can make your locks interact with your additional security elements to increase your safety while making your life easier. To illustrate, if your doorbell camera detects someone proceeding toward your home, your smart locks have the ability to automatically lock. You can also initiate geotracking on your smartphone security app and have your doors automatically unlock when you turn onto your driveway. You can even program an alarm to sound if a visitor attempts to enter the incorrect PIN numerous times.
When you weigh the benefits, a smart lock is worth it in Trenton if it's connected to your home security system!
Call Now To Ask For Smart Locks With Your Smart Home Security System
To get the best smart locks in Trenton -- along with the most reliable residential security package -- reach out to Secure24 Alarm Systems. We'll help you customize the ideal design with the alarms, sensors, cameras, and locks for your needs. Dial (609) 256-4469 or complete the following form to start your project.
Cities Served Around Trenton By Secure24 Your Local ADT Authorized Dealer